Freeze 4 All – Snow Volleyball
It's like summer beach volleyball in the sand.
Except without the beach… or the summer… or the sand…
But who needs those?!?!
We're playing volleyball. In the middle of winter. In the snow. In a parking lot.  And yeah, it's going to be awesome!
We're hauling in dump truck loads of snow into the Harborfront Parking Lot. Grooming the courts. And setting you loose.
It's a 4 on 4. (get it? Freeze "4" All… we're so clever )
It's Co-ed. (because that's more fun)
$40 registration
You can register here:
DETAILS
Family Friendly and Adult divisions: Check-in at 3:00 – Play 3:30 – 9:30.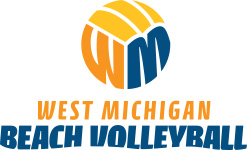 WINTERFEST EVENTS
Choose an event to learn more!